The R2 Network Launches R2 Connect – an Event and Engagement Platform Connecting First Responders and Innovators

The R2 Network has launched a new event and engagement platform, R2 Connect, an online community for innovators and first responders to share, discover, and adopt best practices and new public safety technology. R2 Connect will offer members year-round access to virtual events along with networking and on-demand content. Membership is open to all first responders and supporting organizations, and there is no cost to join.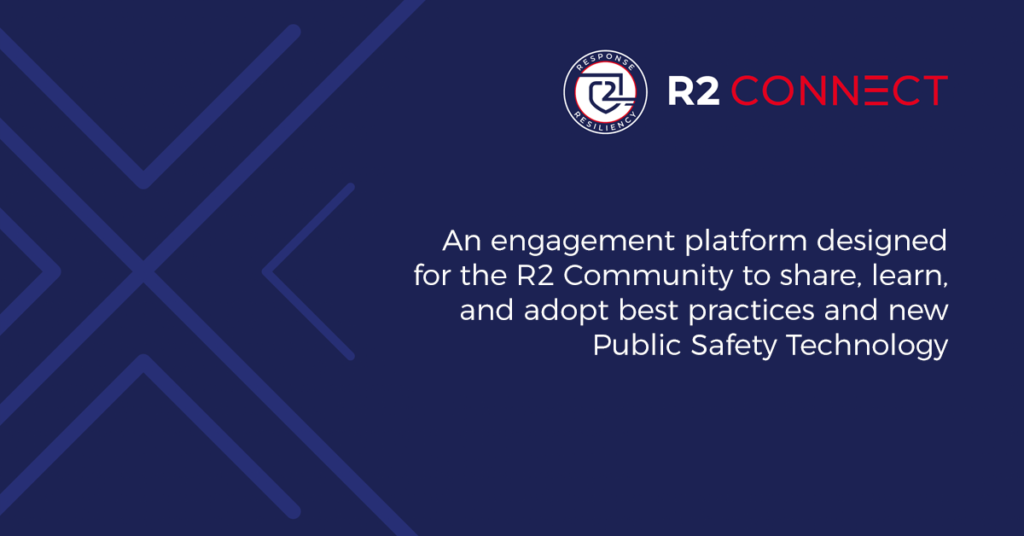 Public safety events will be the primary focus of R2 Connect, including webinars, fireside chats, roundtables, panel discussions, pitch competitions, and tech talks. In the near future, the R2 Network plans to scale R2 Connect to bring members together for in-person events.
In addition to attending events, R2 Connect is a place for public safety to engage with innovators and end-users through a series of features built to enable communication, networking, and technology discovery. 

R2 Connect Feature Release Recap:
Event Info

–

Users can check out a list of industry events and register to attend with the click of a button

.
Event Feed –

See what other community members are saying about events with the live Community & Event Feed.

Chats –

Connect and chat with event attendees, speakers, or sponsors with in-platform connection & messaging features.

Meetings –

Meet and network with community members with a simple 1:1 meeting request.

Notifications –

Stay up to date about upcoming events, new connections, and meeting requests with notifications send directly to your R2 Connect account. 



On-Demand Content Hub –

Members can check out the On-Demand Content hub to view recorded webinars, and interviews with industry experts or learn about the hundreds of R2 Partners that are creating cutting-edge solutions for public safety.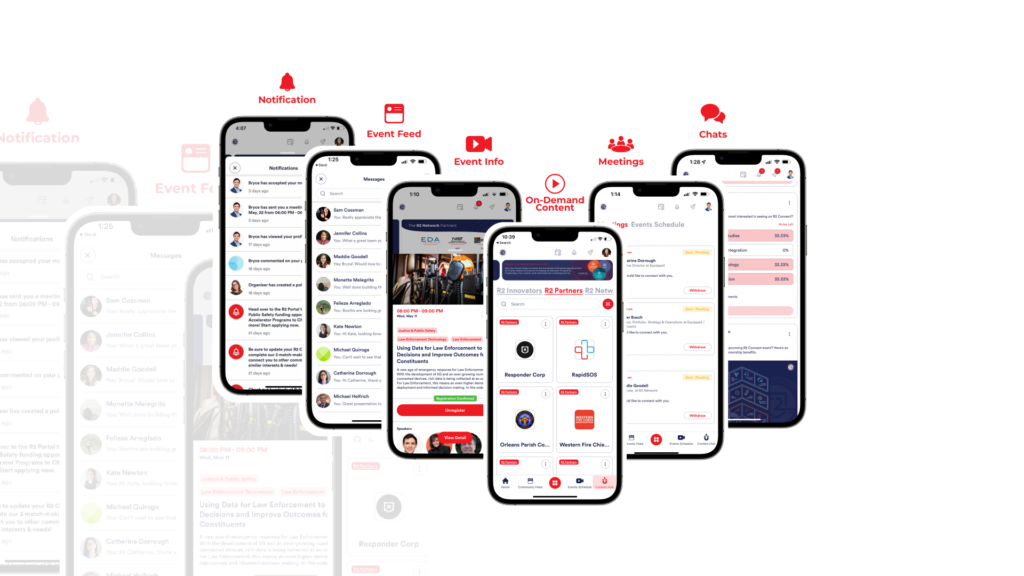 Interested public safety agencies, innovators, and entrepreneurs can join R2 Connect today by visiting: https://connect.r2network.com/login. Once members have joined, they can register for upcoming events, start networking with community members and explore the Content Hub. R2 Connect is available for free in app stores for both iOS & Android devices.