The R2 Network welcomes the FRST Community on the R2 Portal! In Partnership with the Indiana University Crisis Technologies Innovation Lab, Resultant, and NIST, the First Responder Smart Tracking (FRST) Community is a first-of-its-kind enablement platform on the R2 Portal. This new feature launched by the R2 Network, R2 Communities, directly connects innovators of first responder technology to end-users for enhanced collaboration. Congratulations to The FRST Community, the R2 Networks' Inaugural Community.
The First Responder Smart Tracking Challenge (FRST) is a 5 phase competition created to identify 3D tracking technology that can give first responders one-meter accuracy in an indoor setting. The Challenge brings together leaders in technology, entrepreneurship, and public safety through the FRST Community to bring effective and practical 3D tracking solutions to the market.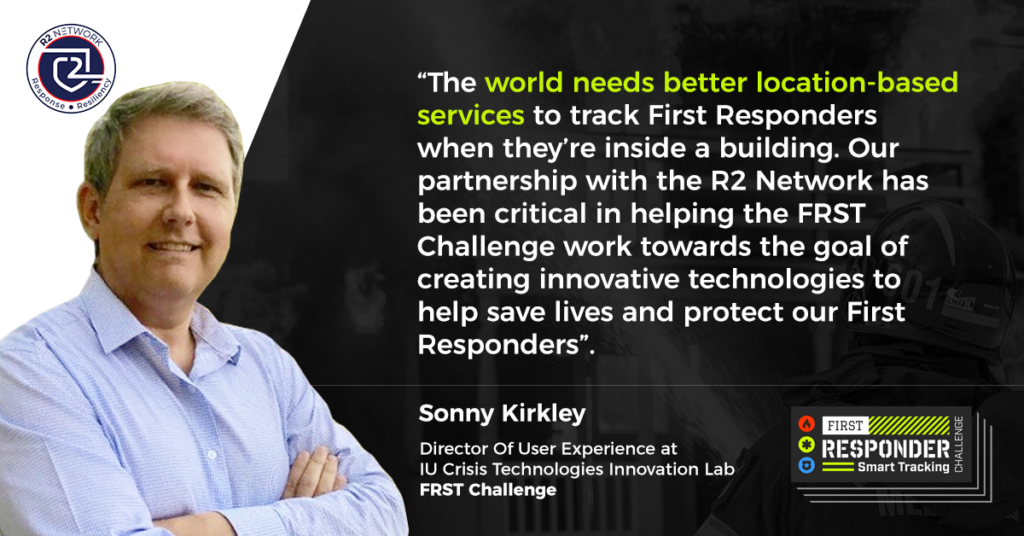 Through the FRST Community, members of the challenge have access to a community of peers, mentors, and First Responders, available to all challenge participants upon signing up. The FRST Community includes a resource library, access to a curated list of R2 Network and FRST events, team building capabilities, forums to connect and engage with other challenge members, and direct submission capabilities for each phase of the challenge. 
"By partnering with the R2 Network, the FRST Challenge is able to connect and create a community of innovative problem-solvers, first responders, mentors, and service providers centered around location-based tracking solutions. Success in this community is critical to protecting first responders and saving lives." Haley Molchan, FRST Program Manager, IU Crisis Technologies Lab, FRST Challenge.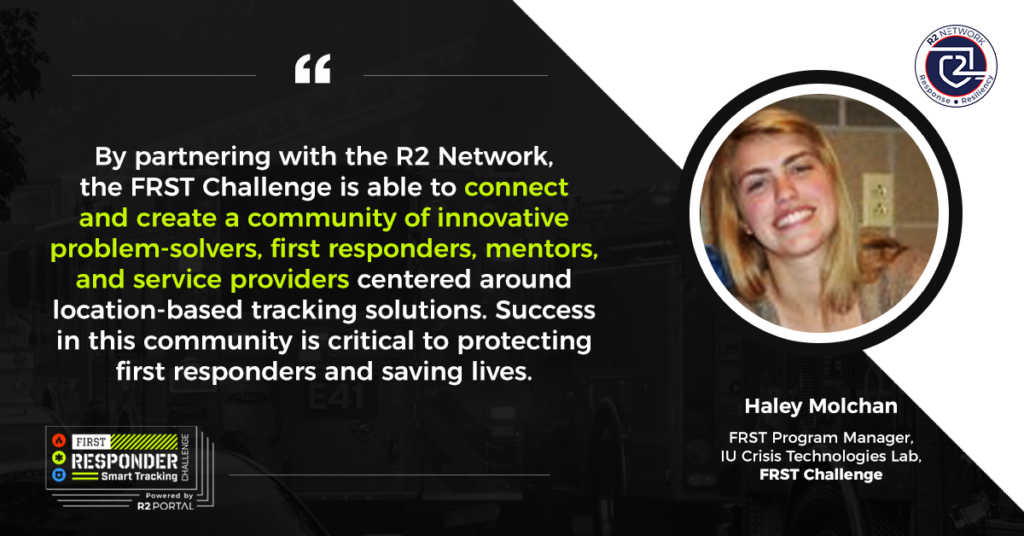 Interested in joining the challenge? Do you have a solution to help track First Responders indoors? Sign up today to join the FRST Challenge and submit your Phase 1 Application!