WEBINAR
What Public Safety Startups Should Know About 911
DATE AND TIME
Tuesday, July 20th, 2021
2:00 PM – 3:00 PM ET
Karin Marquez
Senior Director of Public Safety,
RapidSOS
Bio

Karin began her career in public safety communications in 1997 as a dispatcher at a one-position PSAP. After two years dispatching Police, Fire, and EMS, she moved to a medium-sized PSAP next door. In 2000, her agency began replacing the CAD System. Karin had the opportunity to be a trainer on the new system and worked closely through the configuration process with her team and the CAD Vendor – this gave her a first-hand look at how a system is built for an agency and an opportunity to voice how the agency would use the system. In 2004, she was promoted to supervisor, where she was responsible for the technical systems used in the Center such as CPE, CAD, and Logging recorder.

Karin has participated in many user groups and industry advisory boards for some of the top 9-1-1 industry software providers. She drove enhancements by solving frontline users' needs and has gained connections and knowledge in both the private and public sector over the years.

Karin currently serves as the Senior Director of Public Safety at RapidSOS and the Private Sector Director on the NENA Board.

Jamison Peevyhouse
Director of Public Safety,
RapidSOS
Bio

Jamison Peevyhouse is the Director of Public Safety at RapidSOS. With over 25 years of experience in public safety and 9-1-1 operations, Jamison Peevyhouse has a long history of public service. Starting as a tele-communicator on midnight shift, Jamison continued to serve as a trainer, supervisor, and director of operations. Currently, he serves as the Statewide Training Coordinator for Tennessee, where he serves the needs of the state's 2,400+ tele-communicators.

Jamison's commitment to servant-based leadership and communication skills are evidenced through many awards, including TN-APCO Director of the Year, the Senator Joe Haynes Award for Excellence, and the NENA Hall of Fame award.

Jamison's life-long passion is growing a culture of compassion and collaboration within public safety organizations.
WEBINAR
What Public Safety Startups Should Know About 911
For startups seeking to transform how public safety professionals help save lives every day, the ins and outs of 911 operations can be opaque. Hear from experienced 911 leaders with a startup perspective about how 911 actually operates, the challenges 911 leaders face, and what startups should know about 911 agencies.
R2 Key Takeaways Include:
-Which issues are top of mind for 911 directors?
-What are some of the major pain points that 911 agencies face?
-What should startups know about serving 911 agencies?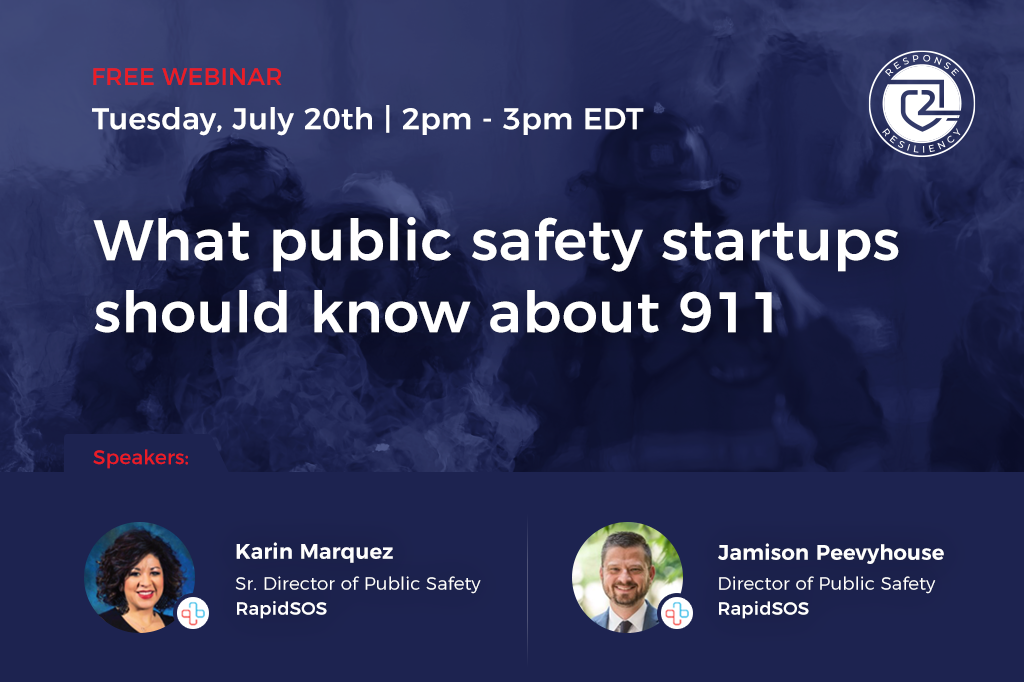 OUR MISSION
About The R2 Network
The R2 Network, a challenge put forth by the Department of Commerce and FirstNet Authority, is a public innovation program backed by a $2mm federal grant. Created out of a need to face the nation's most pressing Response and Resiliency challenges, the R2 network will deliver resources, tools and opportunities to entrepreneurs and first responders to commercialize and deploy new technology.