Your New Learning Hub for Public Safety Resources & Content is Live!
With over 850 innovative companies and more than 1270 public safety agencies from all over the U.S. on the R2 Portal since our official launch, the need for a free public safety network supporting Response and Resiliency (R2) challenges has been clearly validated. In support of our mission to provide empowering resources for innovators and first responders, we're thrilled to announce the launch of R2 Learn – a brand new hub for educational content related to life-saving innovation in Public Safety!

Your Home for Public Safety Knowledge
Members of our free-to-use R2 Portal can now check out R2 Learn, the industry's newest resource for educational material on all things public safety and innovation. Browse multiple content formats including podcasts, videos, articles, with courses featuring topics such as EMS, 911 & Emergency Communications, Fire, Response, Resilience, Technology Adoption and much more.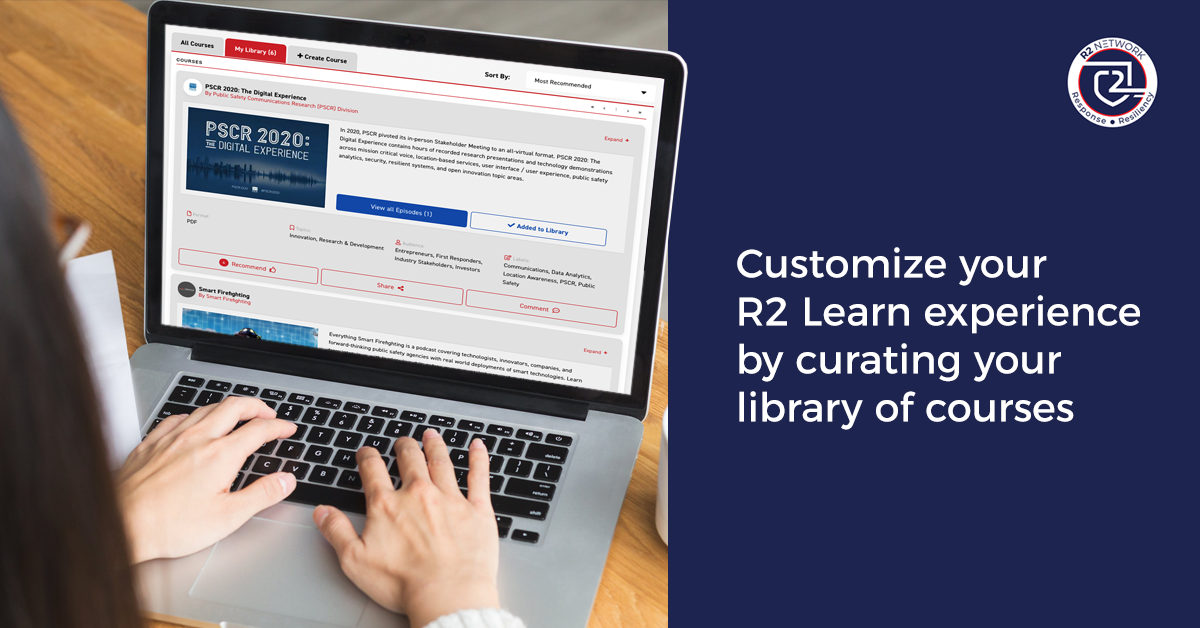 While browsing through content, you will also have the ability to customize your educational experience by creating a curated "Library" exclusive to your account. By simply saving individual courses to your Library, you're ensuring all your favorite content is stored in one easy to find location! Browse and save your favorite R2 Learn content by following the link below:
Share Life-Saving Knowledge With Our Community
Not only can you browse and save the latest content relevant to public safety innovation in your Library, you can also post your own podcasts, articles, videos and more by creating new courses on R2 Learn for free.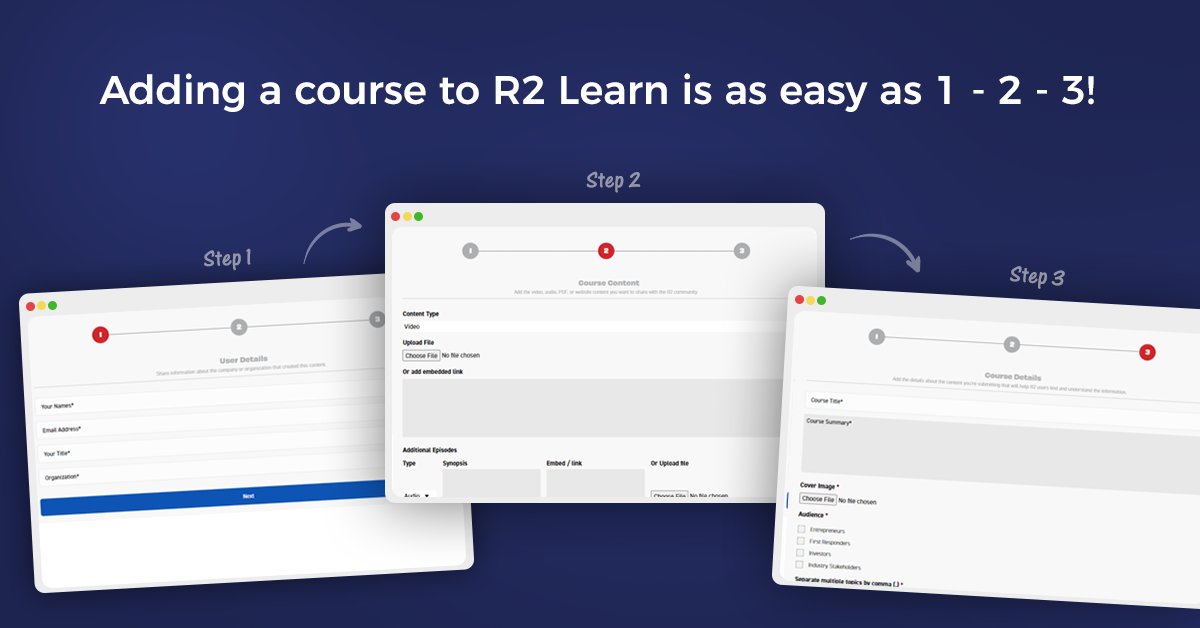 Adding courses on R2 Learn has the added benefit of expanding the reach of first responder and tech innovator insights with our public safety community. Want to share your latest podcast? Have some industry insights you would like to share with your fellow innovators? Get started now and create your R2 Learn course here:
We're Just Getting Started
We can't wait to see what our members contribute to R2 Learn in the coming days to help  expand our public safety knowledge hub. In the meantime, here are just a few of the courses currently available on R2 Learn. Check them out: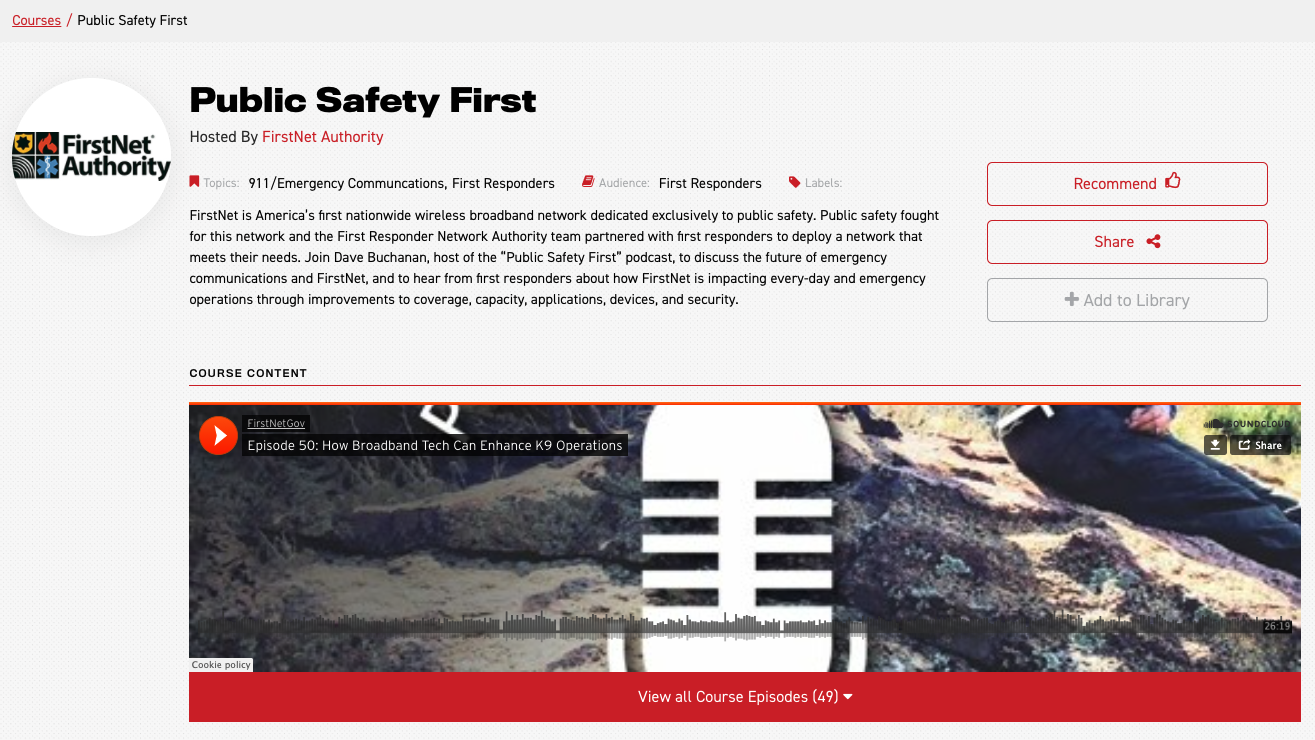 "

Public Safety First

" with FirstNet – Join Dave Buchanan, host of the "Public Safety First" podcast, to discuss the future of emergency communications and FirstNet, and to hear from first responders about how FirstNet is impacting every-day and emergency operations through improvements to coverage, capacity, applications, devices, and security.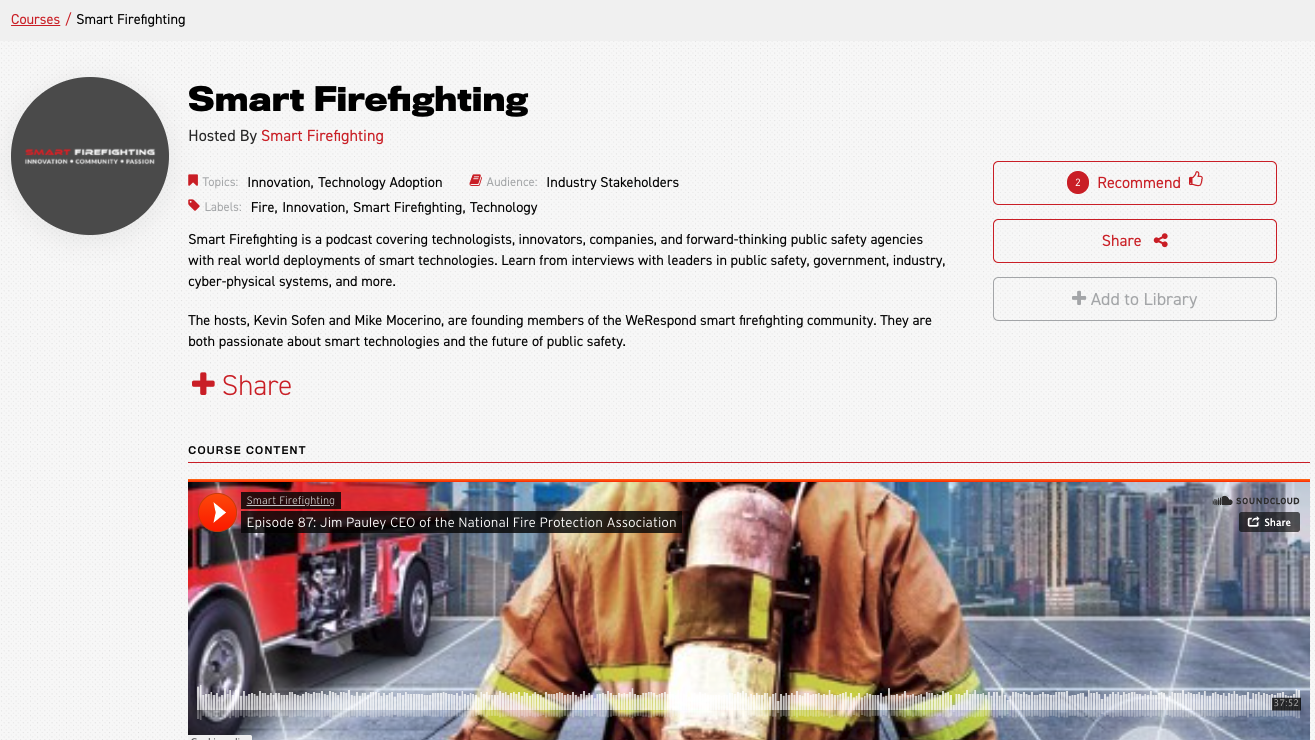 "

Smart Firefighting

"  – Smart Firefighting is a podcast covering technologists, innovators, companies, and forward-thinking public safety agencies with real world deployments of smart technologies. Learn from interviews with leaders in public safety, government, industry, cyber-physical systems, and more.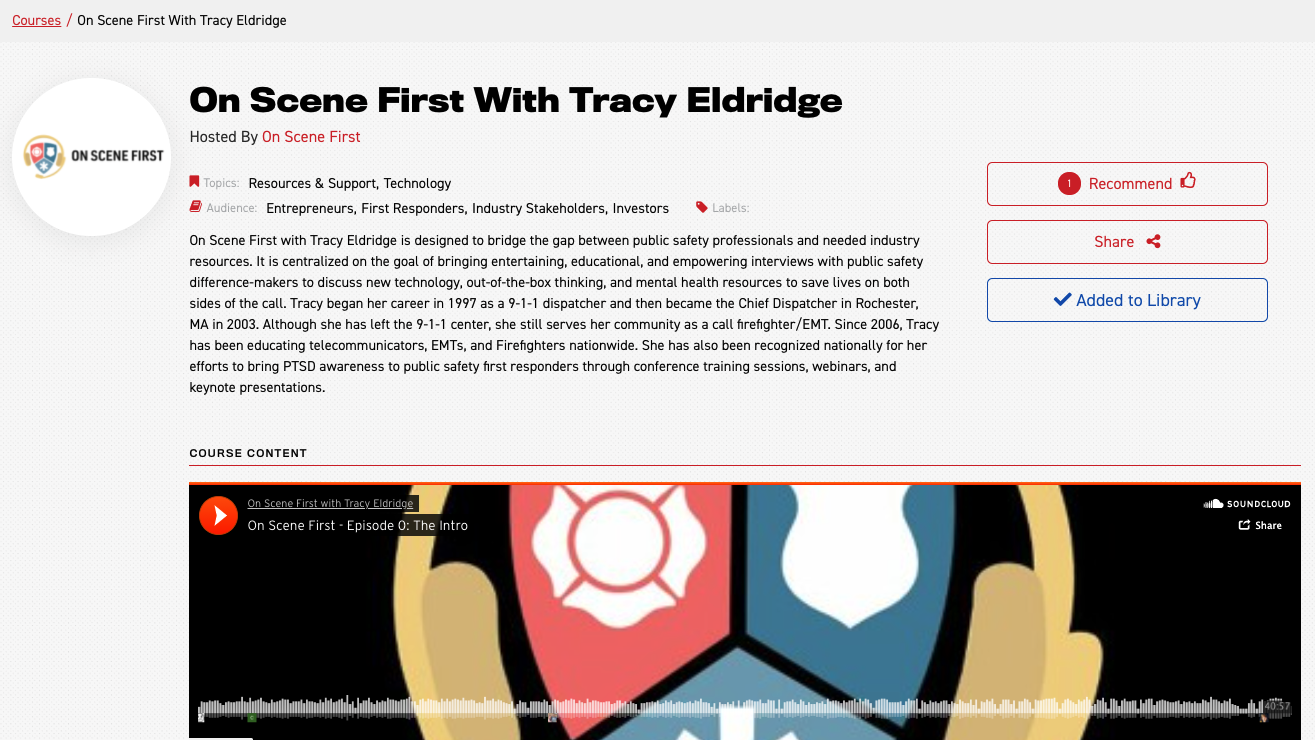 "

On Scene First with Tracy Eldridge

" – a podcast series 'bringing entertaining, educational, and empowering interviews with public safety difference-makers to discuss new technology, out-of-the-box thinking, and mental health resources to save lives on both sides of the call.'
Access & Share Public Safety Knowledge Today
Join us today and create your free profile on the R2 Portal to take advantage of all the new resources available on R2 Learn. We look forward to seeing you on the Portal! 

Join for free  |  Visit R2 Learn
Press Contact
Kelsi Schmiedeke
Kelsi@r2network.com
Director of Digital Marketing